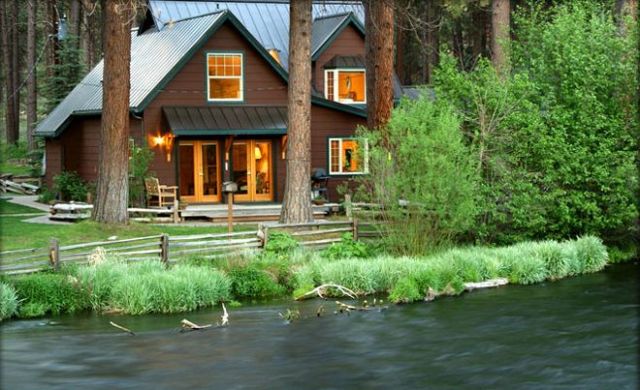 Welcome to Metolius River Lodges
No Pets Allowed Please
To our Valued Guests:
Like all of you, we have read Governor Brown's Executive Order with care and shared commitment to community health and safety.
The order emphasizes the need for appropriate social distancing and meticulous sanitation. That is true, but there is also the benefit of enjoying the mental therapy of the outdoors.
Given our unique physical location in Camp Sherman featuring individual cabins on the beautiful Metolius River, appropriate social distancing is easy to attain throughout our property and the Metolius River Basin. To assist our guests, we will continue to stay open and maintain the 6 foot social distancing in all circumstances.
Balances can be paid by credit card or checks and cash payments can be left in an envelope and deposited on the office counter.
Cancellations will be handled on a individual basis depending upon the situation. Please call us for details or to answer any of your questions. We need to pull together until this crisis has passed.
To provide our guests with confidence during their stay at Metolius River Lodges, we are diligently trying to follow the specific health and safety guidelines of the OR Dept. of Health by adding extra protection such as Lysol wipes and disinfectant for commonly used surfaces as well as changing zippered pillow case coverings and adding two (2) pillow case coverings prior to a new guest's arrival. Camp Sherman has been blessed in avoiding COVID-19 cases and we are dedicated to maintaining the highest health and safety practices.
Sincerely,
Metolius River Lodges
A collection of immaculate,vintage cabins located under majestic ponderosa pines right on the banks of the Metolius River.

Most of our cottages are fully equipped with kitchens and fireplaces. Firewood & BBQs are provided for our guests. All cabins and grounds are non-smoking.

Camp Sherman store will open Friday, Saturday & Sunday only through the winter.

New to Camp Sherman, Hola restaurant

Do not follow driving directions from Map Quest, Yahoo or other sites as they are not accurate.

Please call us if you need directions. View our Map
We are located 15 miles northwest of Sisters off Hwy 20-126.