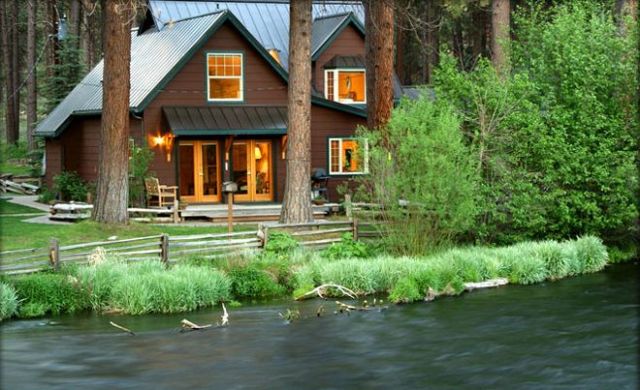 Welcome to Metolius River Lodges
No Pets Allowed Please*
To our Valued Guests:
On arrival, balances must be paid by credit card, checks or cash payments can be left in an envelope and deposited on the office counter.
Cancellations will be handled on a individual basis depending upon the situation. Please call us for details or to answer any of your questions.
*Service Animal Policy: Service animals (on a leash) are allowed to accompany people with disabilities in the office, in cabins, on the Metolius River Lodges grounds and any areas open to the general public. Upon entering our business, you may be asked: - Is the animal required because of a disability; and/or - What work or task has the animal been trained to perform. All animals must be under control and housebroken. Dogs or therapy animals whose function is to provide comfort or emotional support DO NOT qualify as service animals according to the ADA.
*Personal Pet Policy: Pets, including emotional support animals, are NOT allowed on the Metolius River Lodges grounds, cabins, or outdoor areas. The only animals allowed to stay in-room are service animals accompany persons with disabilities. Animals whose function is to provide emotional support, comfort, or companionship do not qualify as service animals according to the ADA.
Sincerely,
Metolius River Lodges
A collection of immaculate,vintage cabins located under majestic ponderosa pines right on the banks of the Metolius River.

Most of our cottages are fully equipped with kitchens and fireplaces. Firewood & BBQs are provided for our guests. All cabins and grounds are non-smoking.

Camp Sherman store will open Friday, Saturday & Sunday only through the winter.

New to Camp Sherman, Hola restaurant

Do not follow driving directions from Map Quest, Yahoo or other sites as they are not accurate.

Please call us if you need directions. View our Map
We are located 15 miles northwest of Sisters off Hwy 20-126.